Home > COMPANY > CEO MESSAGE
CEO MESSAGE
COMPANY
THE PLACE WHERE ADVANCED GLOBAL TECHNOLOGIES BEGIN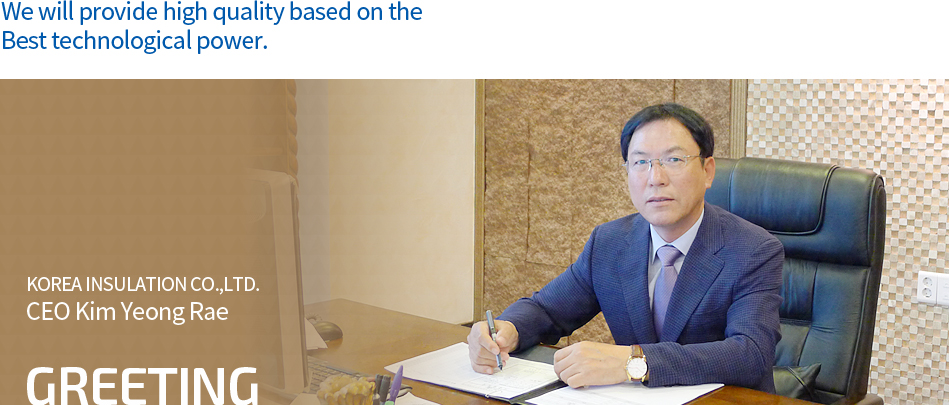 How are you doing?
Thank you for visiting the web site of Korea Insulation
Korea Insulation is a professional company that manufactures, supplies and constructs heat insulation materials and removable covers in various fields such as shipbuilding, special vessel, plant and power plant based on over 20 years of experience.
Under the vision of
'embodying customer satisfaction with best technology and quality'
Korea Insulation has been managing heat insulation business and is growing into a global brand.
Ever since we took our first step in the field of heating and heat insulation in 1989, our company places efforts on strict quality management and ceaseless technology development to become the best company in the fields of shipbuilding, special vessel, plant and power plant.
Growth of a company must guarantee new and ceaseless customer-oriented values, both at home and abroad.
Korea Insulation will continue to conduct research and place efforts by all employees to accomplish its vision.
Furthermore, we will stand as a customer-oriented company that provides differentiated products and services as a global corporation.
Please send us unsparing advices and encouragements.